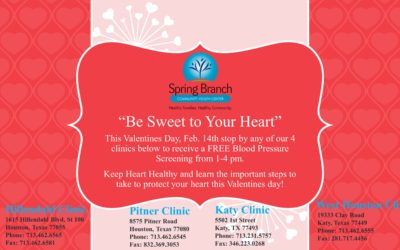 "Be Sweet to Your Heart" free blood pressure screening will be provided Houston, TX - On Tuesday, February 14, 2017, Spring Branch Community Health Center (SBCHC) will offer free blood pressure screenings from 1 pm to 4 pm at 4 of our clinics. Along with free...
read more
Request the Mobile Clinic at your next event*
*Pending availability of the Mobile Clinic and staff. Due to overwhelming demand, not all requests can be fulfilled.